SKC is driven by DBL(Double Bottom Line) management, a value pursued by SK Group. SK Group's DBL Management is SK's fundamental management principle aiming to grow together with the society by creating not only economic value but increasing social value throughout all business activities. In accordance with this principle of DBL management, SKC places social value creation as the core of its new management strategy to have full support from members of society, grow together with them maximizing stakeholder happiness.
As a Global Specialty MARKETER, create social value together in eco-friendly, energy efficiency, and resource saving.
Open Platform for New Mateirals Technology
In 2017, SKC established the Open Platform for New Materials Technology through agreements with agencies exhibiting excellent capabilities including government, academic institutions, and consulting companies. The platform is composed of participating agencies and companies(start-ups, venture companies, and small and medium enterprises), and companies and agencies that display excellent capabilities are selected to participate through the annual 'Startup Plus' contest and through agency recommendations. Participating agencies and companies in the platform mutually cooperate on technological R&D and share capabilities and competencies, such as business infrastructure, depending on requirements.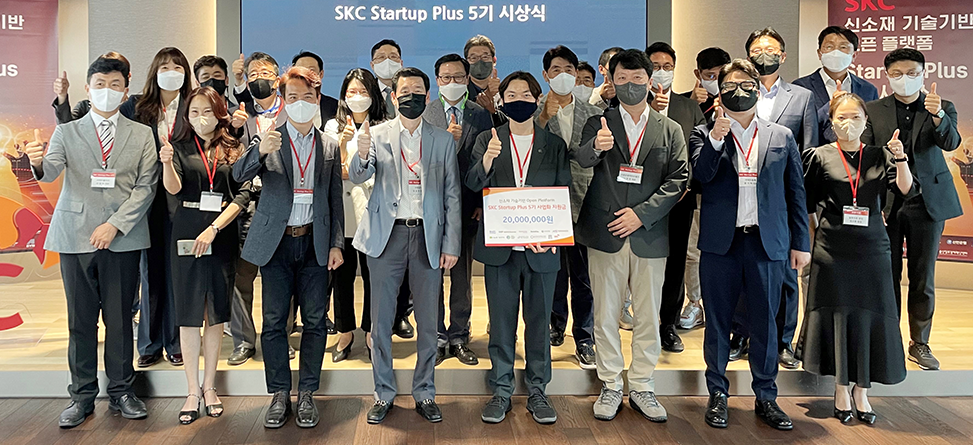 Workshop of SKC Startup Plus Term 3
First Korean Company to Join the Global Alliance to End Plastic Waste
In July 2019, SKC became the first Korean company to join the Alliance to End Plastic Waste(AEPW) along with BASF, The Dow Chemical Company, P&G, and PepsiCo. Members of the AEPW are bound by the goals of developing plastic waste management infrastructure and recycling technologies, encouraging government, corporate and community participation, and reducing plastic waste discharged in the sea. As a member of the AEPW, SKC will continue to make efforts to reduce plastic use and develop technologies that enhance the reuse and recycling of plastic. Moreover, the company plans to pursue various methods in order to reduce plastic waste through cooperation with numerous global enterprises.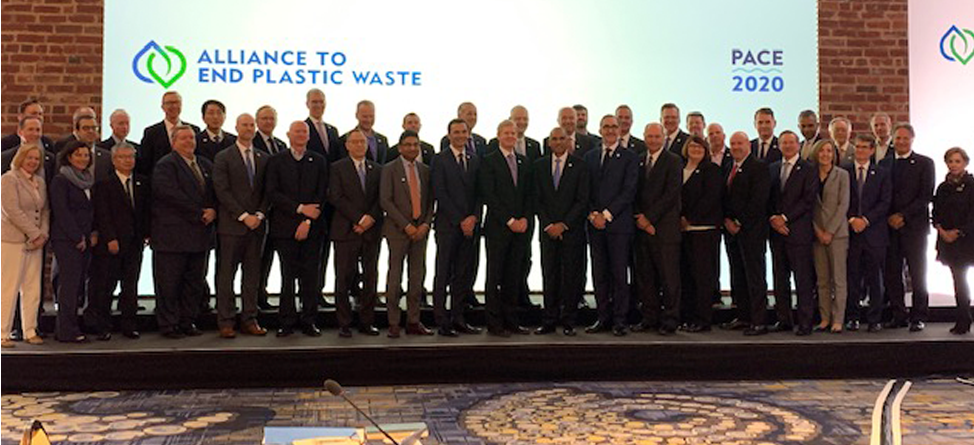 The AEPW general meeting in Houston, US in February 2020