An innovative leader leading the market with a spirit of challenge and creativity
We promise that we would become a global leader,
going beyond No. 1 in Asia!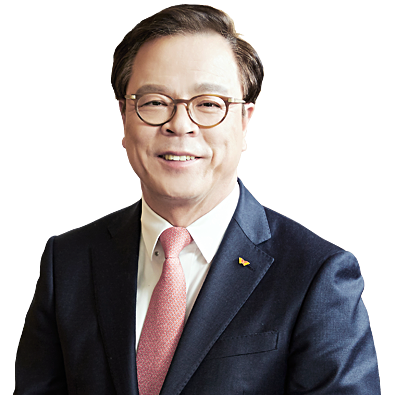 SKC was founded in 1976 as a material production unit of SK Group.
Since then, we have led the nation's film and chemical industries for four decades. We developed a polyester film for the first time in the Republic of Korea. After that, we have continuously accomplished technology innovation to help people live a healthy life and build a better world and developed chemical sectors for the development of national industry.
Now, as a leading film and chemical material manufacturer, we are going to launch high value-added business, expand overseas market and secure future growth engine based on our advanced technology and extensive knowhow. Furthermore, we would leap into one of the world's finest high-tech material manufacturers, which produce high value-added and high-performance specialty products in new growth business fields.
For this, we will strengthen our global competitiveness by securing and nurturing global talents and promoting the advancement of infrastructure for business management. With client-oriented, future-challenging attitude, we would keep moving forward to realize 'Global Specialty Marketer'. At the same time, we would dutifully fulfill our social and environmental duties such as environmental management and ethical management for sustainable tomorrow.

A new opportunity is found in environmental changes.
We would keep moving forward to become a global leader in future high-tech material market with respectful and cooperative attitude and continuous self-innovation, instead of becoming complacent with current success. We expect continued interest and support from you all.

Thank you.