l The world's first PET sleeve label that can be recycled with PET bottles without removing it.
l SKC plans to enter the European market by receiving a European recycling certification while strengthening its marketing campaign for global clients.

The first product that applied SKC Ecolabel won the Showcase Award by the U.S. Association of Plastic Recyclers (APR). SKC Ecolabel is the world's first "recyclable PET sleeve label developed by SKC Inc., SKC's U.S. corporation.
In the 2019 Member Meeting held in Washington D.C., U.S. on March 11 local time, the "APR Showcase Award" went to the dish soap of global household product manufacturer Colgate-Palmolive, which used SKC Ecolabel as their packaging material. The award was given in recognition of the material's excellent recyclability and packaging performance. With this, SKC Inc. and Colgate-Palmolive were named as the "Innovator of the Year."
APR, an association of plastic recycling companies in North America, is an industry leader that presents and promotes recycling standards. It sets standards with the aim of increasing recyclability in industries and certifies products that meet the criteria. APR also informs American media about companies that use a lot of recycled materials. As part of this effort, the association presents awards to technologies or products that contribute to recycling each year.
SKC Ecolabel is a revolutionary product that broke the conventional idea that "labels should be removed for recycling." As Ecolabel uses the same material as PET bottles, if it is printed with inks that are washable during the recycling process, the label can be recycled with PET bottles. Ecolabel is eco-friendly as it does not create waste and therefore does not pollute the environment while increasing the amount of recycled PET. The label does not generate additional costs because it does not require any replacement of the existing production facility. SKC Ecolabel was officially certified in July 2016 in recognition of such an unconventional idea and outstanding recyclability.
Upon receiving this award, SKC Inc. will stepping up its marketing of SKC Ecolabel. It will focus on marketing campaigns for global client companies as well as seek to advance into the European market by acquiring a certification from the European PET Bottle Platform (EPBP).
An official at SKC Inc. said, "Currently, global beverage and household products companies aim to increase their recyclability from PET bottles to packaging. We will promote the excellent recyclability and innovative quality of SKC Ecolabel to more global clients, and at the same time we will provide optimal technical support to the companies that are discussing ways to adopt Ecolabel so that they can apply our technology into their products as soon as possible." [End]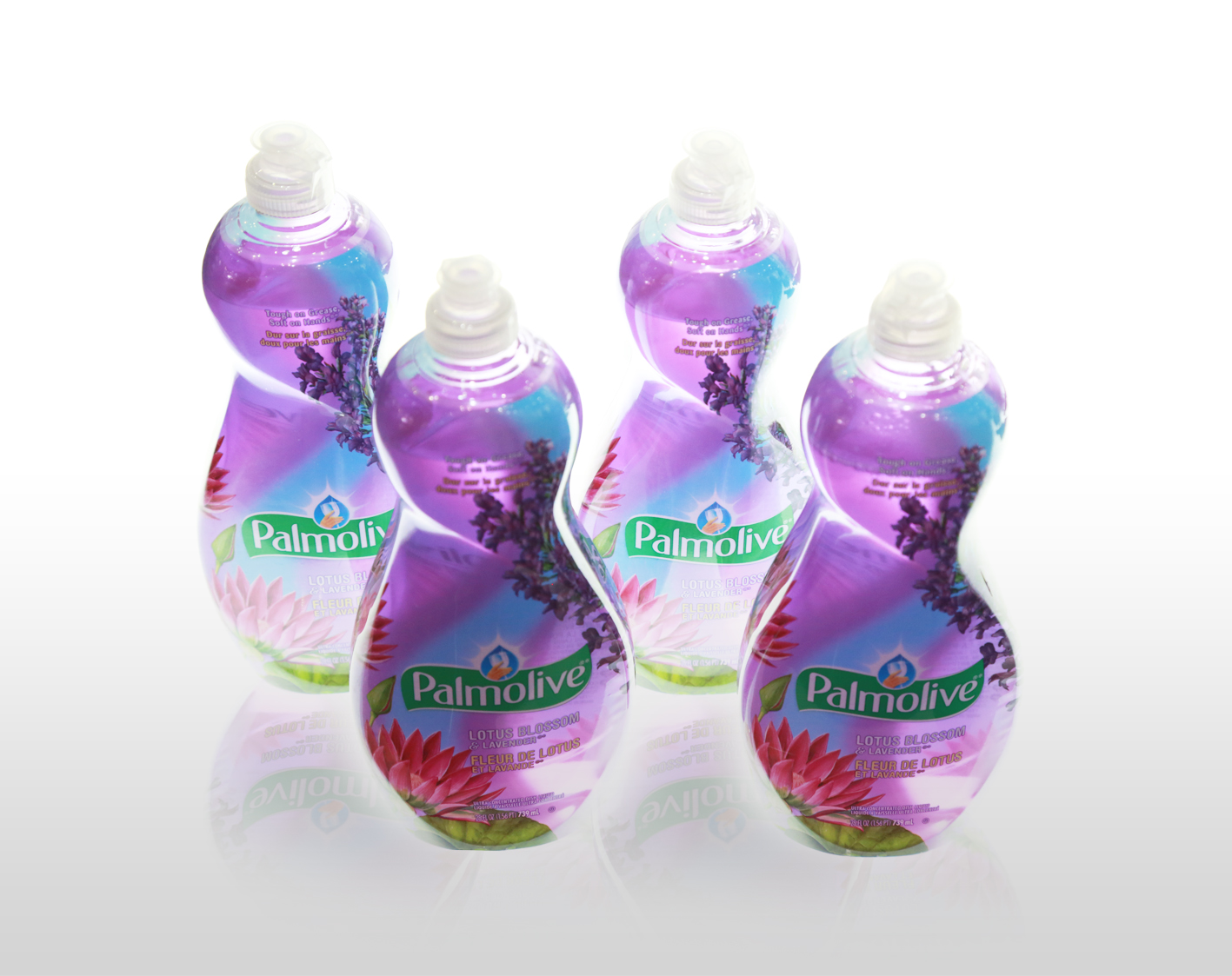 [Colgate-Palmolive dish soap that applied SKC Ecolabel]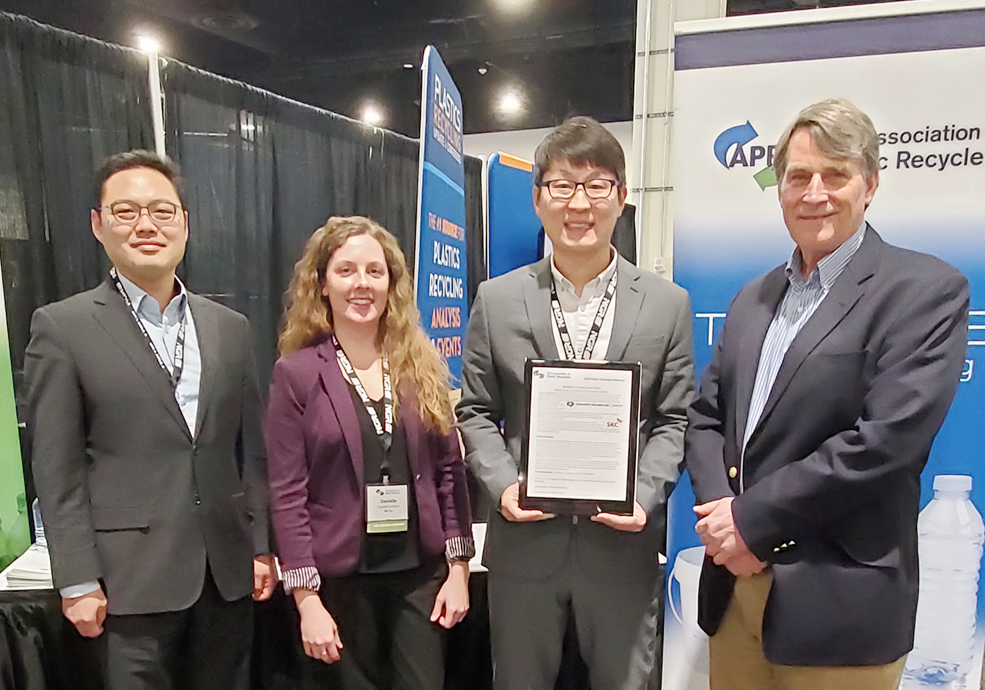 [The product that uses SKC Ecolabel was recognized by a US association of recycling companies. The photo shows SKC employees and John Standish, Technical Director of APR (Far right)]